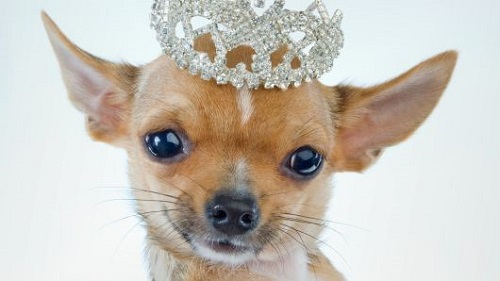 We all love our dogs and sometimes we feel the need to give them things of their own. For those of you who wish to accessorize your dog, and provide them little outfits, this is the article for you. We will be going over some of the more readily available accessories for you and your dog. If you have a favorite brand or designer of clothing, bags and purses, or jewelry, you might be surprised to hear that many brands and designers, also make a line of dog accessories.
Luxury Dog Carriers
Here are a few of the industry leading brand named dog carriers. One thing to remember, is that even high end luxury bag designers such as Louis Vuitton and Gucci, have also released a range of dog carrier totes, purses and handbags, of their own. If you are a fan of any particular fashion designer, you may want to find out if they too, have a line that's just right for you. For more information on Dog Carriers, please read our articles on Carrier Backpacks, and Slings and Purses.
Moshiqa – Wonder Nest Pet Travel Bag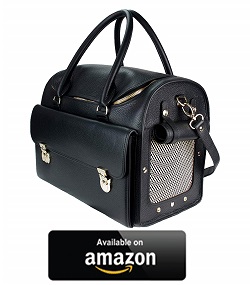 Price: $1,650.00
Kate Dog – Dog Carrier W/Chain Straps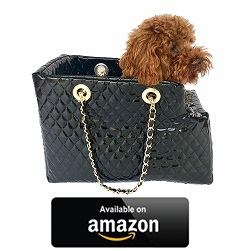 Price: $244.00
Petote – Metro Couture, Tasseled Dog Carrier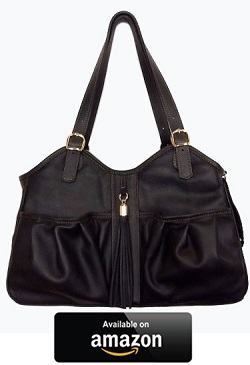 Price: $834.48
Petote – Metro Couture Leather Trim Dog Carrier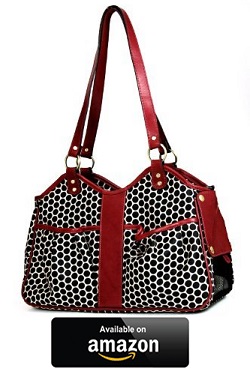 Price: $465.57
---
Doggy Clothes
Some of us dress up our dogs for practical reasons such as keeping our little companions warm in winter, or to help protect the from the harmful UV rays during summer. Then there are those of us that choose to dress up our fur babies, simply because it looks cute and adorable, or it is just fun to do. There are many sports brands such a Nike and Everlast, or even the designer Ralph Lauren, have a range of dog clothes and vests. Lets not forget the silly costumes and adorable outfits that we can also get for our dogs.
European Woolen Fur Collar Coat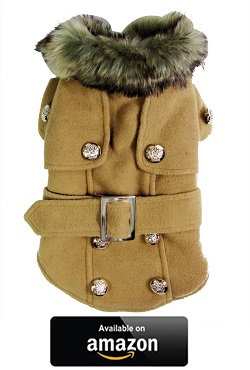 Price: $26.25
Wishland – Luxury Leopard Faux Fur Winter Jacket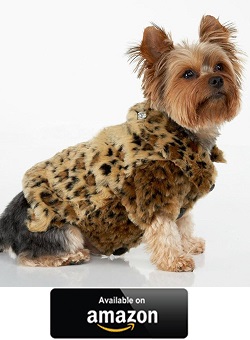 Price: $16.99
Rubie's – 1950's Pink Girl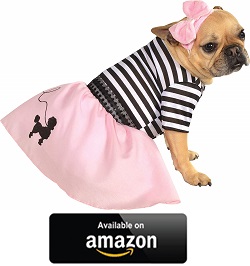 Price: $15.35
Polo Ralph Lauren – Blue Polo Shirt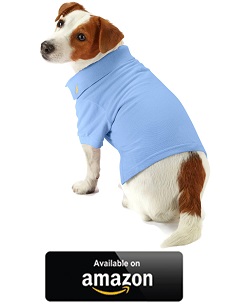 Price: $37.50
California Costumes – UPS Pal Costume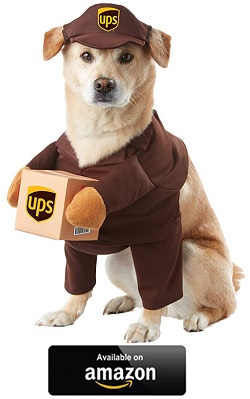 Price: $12.50 – $29.99
Rubie's – Walking Teddy Bear Suit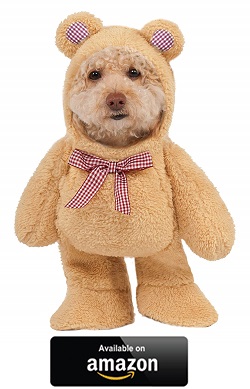 Price: $23.95
Delifur – Cowboy Rider Costume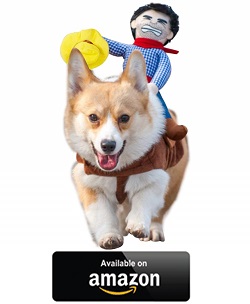 Price: $15.99
Halloween Lion Mane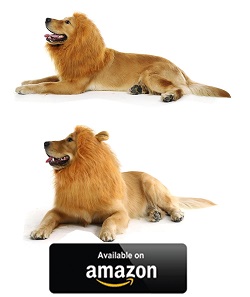 Price: $11.99
---
Collars and Leashes
Just as any business man will tell you, a quality well made belt should be durable yet supple. The same thing applies to a quality collar, cheaply made collars will not last, while a collar of high quality is worth the price. Yet if you ask a socialite they will tell you that it's all about appearance and how good it makes you feel when you wear a necklace. This is why it all comes down to personal taste when choosing the right collar for you and your dog. Just like with everything else that we have covered today, there are many high-end luxury designers that also produce quality collars and accessories for your dog's bling bling capabilities.
Ellie Dog Wear – Luxury 100% Full Grain Leather Dog Collar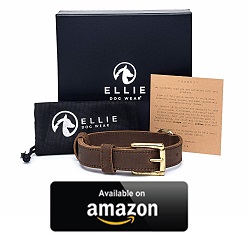 Price: $34.99
Bestia – Handcrafted Gold Giant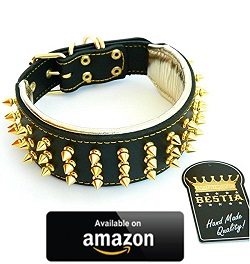 Price: $79.90
Coach – Mini Signature Dog Collar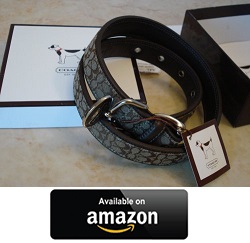 Price: $194.50
Susan Lanci – Nouveau Bow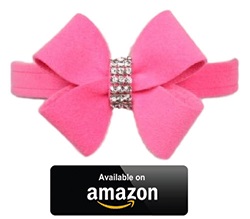 Price: $46.99
Abaxaca – Designer 18k Dog Collar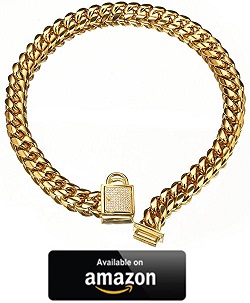 Price: $34.99
Susan Lanci – Design Scotty Leash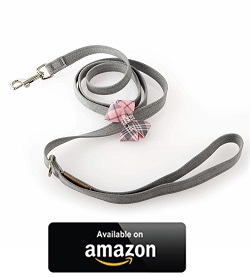 Price: $66.00
Lab Tested – Hunter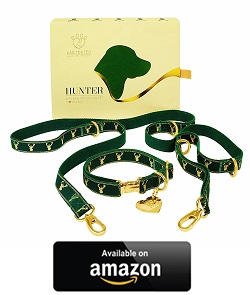 Price: $29.95