If you are thinking about adopting a Labradoodle puppy for the first time, then you might find the terminologies a bit confusing. Most people think that a Labradoodle is just a crossbreed of a Labrador and a Poodle. Unfortunately, it's not that simple. Labradoodles are also known as "Designer Dogs." There are several varieties of Labradoodles, and they are all quite different from one another.
The puppies from a Labrador and a Poodle are referred to as first-generation (F1) Labradoodles. When you cross a first-generation (F1) labradoodle with another first generation (F1 or higher) labradoodle, the puppies will be second generation (F2) Labradoodles. You get the third generation (F3) puppies from the second generation (F2) Labradoodles and so on. The generations of the parents determine the generation of the puppies. Then the backcross or an F1B is crossed with a first-generation labradoodle and a poodle. Now you can see how the terminologies can get so complicated and confusing.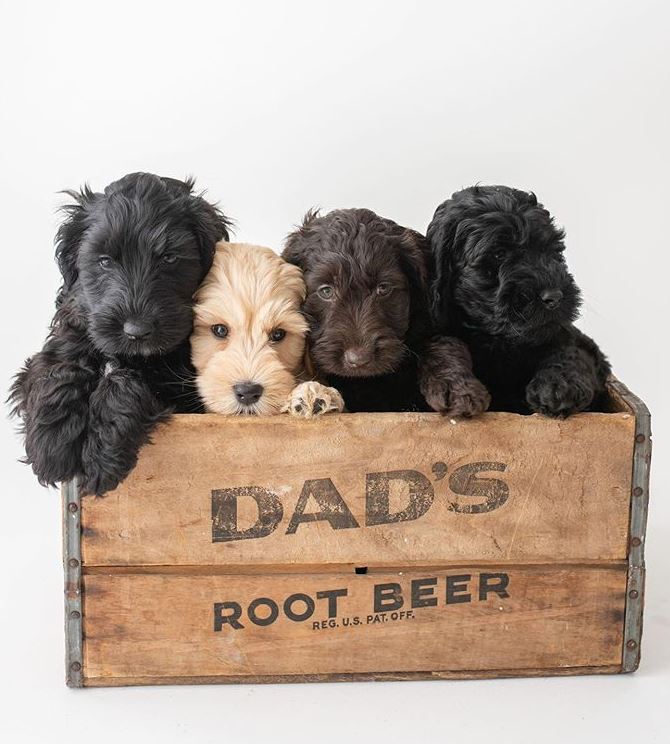 Early Generation Labradoodle
So basically, all the Labradoodles that have come from only Labrador and Poodle lines are considered as "Standard" Labradoodles and also known as Early Generation Labradoodle, American Labradoodle, British Labradoodle, and Labradoodle Origin. All these names or terms can be used interchangeably to refer to "Standard" Labradoodles.
What is an Australian Labradoodle?
Australian Labradoodles are very different and distinct from the standard or early generation Labradoodles. Unlike Labradoodles, Australian Labradoodles' lineage is more complicated. An Australian Labradoodle also has DNA from other dogs. They have six different parent breeds: Labrador, Poodle, English Cocker Spaniel, American Cocker Spaniel, Curly Coat Retriever, and Irish Water Spaniels. Standard or early generation Labradoodles are solely cross between a Labrador and a Poodle.
The early Labrador-Poodle crosses in Australia produced large dogs, but they were often stubborn and willful with high energy levels. It was therefore decided to introduce another breed. At first, the breeders used two Irish Water Spaniels. Later, English and American Cocker Spaniels were introduced. The result was exactly what the breeders were trying to achieve. They created a breed with a good temperament, larger bone structure than the Poodle, and, most importantly, the Cocker Spaniel's soft fleece coat. Even today, some breeders are still using Cocker Spaniel in their bloodlines.
The name Australian Labradoodle was first coined in 2004 to describe the lines of multi-generation Labradoodles with extended pedigrees. Two kennels in Australia, Tegan Park, and Rutland Manor, set up by mother and daughter Beverley Manners and Angela Wetzel Cunninghamwhich started breeding them in the early 1990s.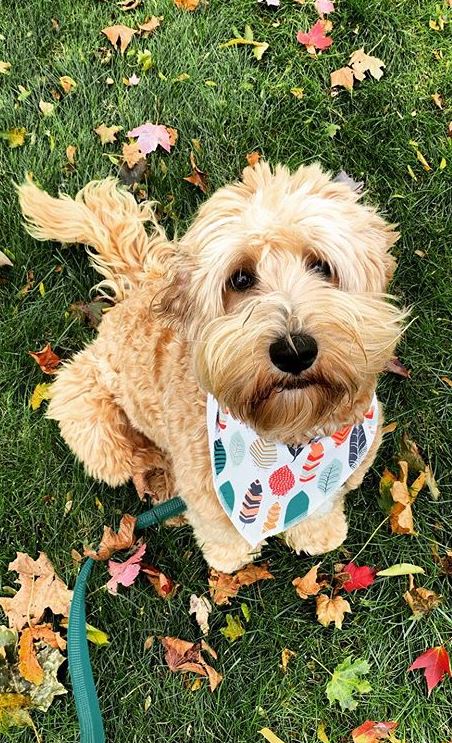 In this blog, we will talk about the difference between an Australian Labradoodle and a Labradoodle (Standard or Early Generation) to help you decide to pick the right puppy for you and your family.
Australian Labradoodles vs Labradoodles
A Labradoodle is a cross between a Labrador and any of the three sizes of a Poodle. A Labradoodle can be F1, F2, F3, multi-generation, etc. but it will only have Labrador and Poodle genes. On the other hand, Australian Labradoodles are all fifth-generation (F5 or higher) and have six possible parental breeds of Labrador, Poodle, Irish Water Spaniel, Curly Coat Retriever, English Cocker Spaniel, and American Cocker Spaniel.
High generations and different parental breed of Australian Labradoodles make a big difference. The main differences between an Australian labradoodle and a standard labradoodle are in breed consistency, temperament, size, and coat types.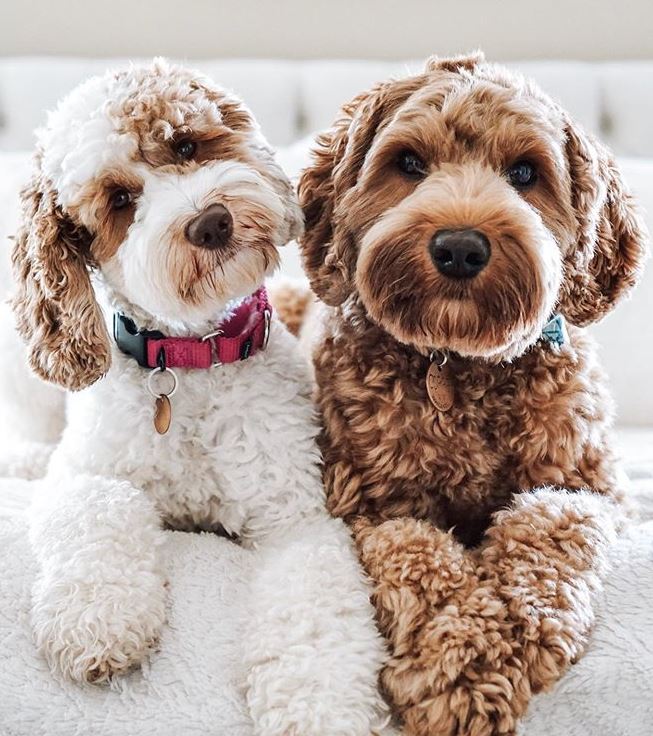 Appearance and Consistency
Early Generation Labradoodles are considered a low generation. There is very little consistency in the litters of puppies in early generation. Initially, if you cross a Labrador with a Poodle, the resulting puppies vary considerably in size, coat type, and temperament. When you move to the second or third generations, it gets more complicated. A second or third generation labradoodle might look like a poorly bred Labrador or a Poodle and nothing like a Labradoodle.  
On the other hand, Australian Labradoodles are more consistent, primarily because they are higher generations. Physical characteristics and attributes are more predictable and consistent in the higher generations. Every puppy in an Australian Labradoodle litter will be recognizable as an Australian Labradoodle and resembling its parent's breeds are very rare.
In general, standard or early generation Labradoodles have a scruffy look, but multi-generations and Australian Labradoodles look more like teddy bears.
Personality and Temperament
The only reason why Labradoodles have become so popular is their temperament. The Labradoodle combines the gentleness and steadfastness of the Labrador with the intelligence and alertness of the Poodle. The Poodle is also an instinctual dog, which is why sometimes you may wonder how your Labradoodle knows what you are thinking! They are loyal and regarded as easy to train. That's why many organizations and people use Labradoodles as service or therapy dogs.
On the other hand, the Australian Labradoodle is more than a Labrador crossed with a Poodle, as it has several ancestors. They are the best of everything mixed together. Australian Labradoodles are calmer, balanced, intuitive, intelligent, mature, and easily trained. They are excellent with young children, which makes them an ideal family member. They are full of fun to be around, whether playing indoors or outdoors.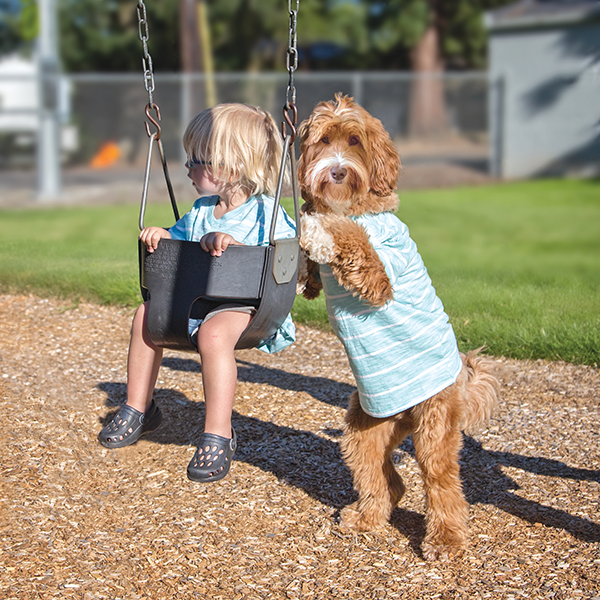 Coat Type
There are three main coat types with Labradoodles – hair, wool, and fleece. And there are further variations within these three types. For example, a hair coat can be straight, wiry, or wavy, and a fleece coat can be almost straight, wavy, or curly. It is difficult to predict what sort of coat your Labradoodle pup will grow up to have. The type of coat may vary even within pups of the same litter, and often a puppy's coat will change before he reaches adulthood. A Labradoodle is not a hypoallergenic breed like its Poodle parent. If your pup takes after his Labrador parents or grandparents, he/she will most likely molt.
An early generation or F1 cross has a good chance of having a coat with at least some similarities to that of the Labrador parent. That's why most early or first-generation Labradoodles shed their coats and are not suitable for allergy sufferers.
Australian Labradoodles, on the other hand, are many more generations away from the shedding Labrador. Australian Labradoodle breeders and other breeders of multi-generation pups may claim that they are allergy-friendly and don't molt. While this may be true for some dogs but it is certainly not true of all Australian Labradoodles. According to the Kennel Clubs of the USA and UK, there is no such thing as a non-shedding dog.
Size
Size, color, and coat are just some of the variable factors with Labradoodles – even within the same litter. Some standard or early generation Labradoodles are extremely large with high energy levels. They will require a great deal more daily exercise than a Miniature or even a Medium. As with Australian Labradoodles, there are three sizes (Standard, Medium, and Miniature), same as early generation Labradoodles. You must decide which size best fits in with your household and daily routine.
The chart below will show you the standard height and weight of an Australian labradoodle and an early generation labradoodle.
| | | |
| --- | --- | --- |
| Labradoodle Types | Height | Weight |
| Standard Labradoodle | 53 cm – 63 cm (21 – 25 inches) | 23 kg – 30 kg (51 – 66 lbs) |
| Medium Labradoodle | 43 cm – 52 cm (17 – 20 inches) | 13kg – 20 kg (29 – 44 lbs) |
| Miniature Labradoodle | 35 cm – 42 cm (14 – 16 inches) | 7 kg – 13 kg (15 – 28 lbs) |
| Standard Australian Labradoodle | 53 cm – 63 cm (21 – 25 inches) | 23 kg – 30 kg (51 – 66 lbs) |
| Medium Australian Labradoodle | 43 cm – 52 cm (17 – 20 inches) | 13kg – 20 kg (29 – 44 lbs) |
| Miniature Australian Labradoodle | 35 cm – 42 cm (14 – 16 inches) | 7 kg – 13 kg (15 – 28 lbs |
Should you get an Australia labradoodle?
The Australian Labradoodle is popular throughout Australia and the USA, while the UK probably has a higher percentage of Labradoodles.
Australian Labradoodles carry more than just Labrador and Poodle bloodlines. When you adopt an Australian Labradoodle, you have a much better idea of exactly what you're getting. The size, coat, temperament, appearance, allergy friendliness, and non-shedding qualities of Australian Labradoodles are a lot more predictable and consistent. These are the qualities that made Australian Labradoodles more popular than the standard Labradoodles.
Conclusion
Regardless of what type of Labradoodle you have or are thinking of getting, there is no denying that they are incredibly appealing canines. This, coupled with their friendly, often amusing personality, loyalty, and suitability for family life, has all contributed to the Labradoodle's popularity. Labradoodle puppies are very attractive. So, make sure you do your research about the type and size that you want and then pick a good breeder. Because the sight of a litter of fluffy Labradoodle pups may well be too much to resist.
We know they are all so adorable, but which one did you pick? Please let us know in the comments below.