Choices
The whole topic of feeding your Labradoodle the right diet is something of a minefield. Dog owners often get bombarded with endless choices as well as countless adverts from the dog food companies, who all claim that theirs is the best. When it comes to dog food, the simple answer is no one food is best for all dogs. But the question is: which diet is the best for your Labradoodle?
Luckily, there are many different options when it comes to dog food. The most popular manufactured foods include a complete diet (dry), with or without a biscuit mixer and semi-moist.
Some dog foods contain only natural ingredients. Then there is the option of feeding your dog a home-made diet. Some owners swear by a raw diet while others feed their Labradoodles vegetarian food.
Within the manufactured options, there are many different qualities of food. Usually, you get what you pay for. Expensive ones are more likely to provide better nutrition for your doodle in terms of minerals, nutrients, and high-quality meat, whereas the cheap ones will most likely contain a lot of grain.
Dried food (also called kibble in the USA) tend to be less expensive than other dog foods. They have improved a lot over the last few years, and some of the more expensive ones are now an excellent choice for a healthy, complete diet. Dried foods also contain the least fat and the most preservatives.
In general, tinned foods are 60-70% water. Often semi-moist foods contain a lot of sugar and artificial substances, which is why some dogs seem to love them.
TIP: If you are in the USA, look for a dog food which has been endorsed by AAFCO (Association of American Feed Control Officials).
Choosing the right food for your Labradoodle is very important. The diet influences his health, coat, and even temperament. There are three stages of your dog's life to consider when you are feeding – puppy, adult, and senior. Each of these represents a different physical stage of your Labradoodle's life, and you need to choose the right food to cope with his body during each particular phase.
Types of dog food
We are what we eat, but that's not entirely true with the dogs and their diet. The right food is an essential part of your doodle's healthy lifestyle. It can have an effect on his health, coat, skin, energy levels, and temperament.
There are several different types of food that you can feed your labradoodle – dry, semi-moist, canned, frozen, or freeze-dried are just some of the options. You can also feed him a home-made or raw diet. Many owners of labradoodle with allergies or skin conditions are now considering this option.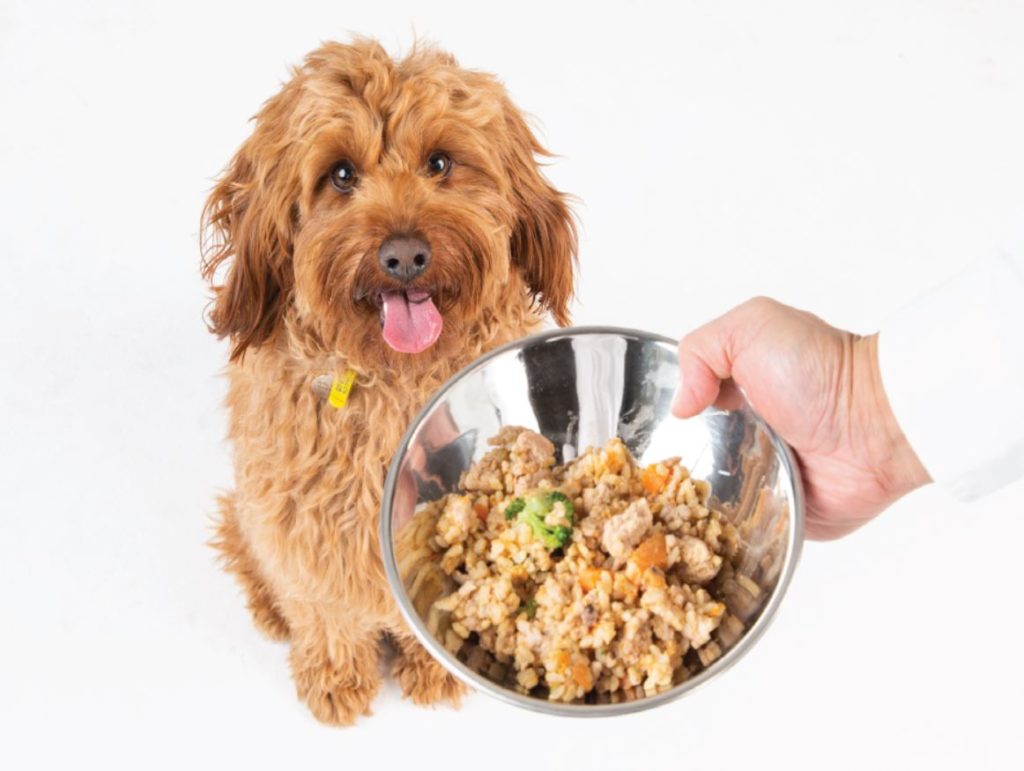 Dry Dog Food for Labradoodles
Dry food is a popular choice for Labradoodles, especially for large dogs who get through a lot of food. They come in different flavors and ingredients to suit various stages of your doodle's life. It is also less expensive than other dog foods. It is worth paying for a high-quality dry food as cheaper ones may contain a lot of cereal. If your Labradoodle doesn't tolerate grain/cereal very well, then the dry food is probably not ideal for him. It also means that you have to feed larger quantities to ensure your dog gets sufficient nutrients.
Canned Dog Food for Labradoodles
Canned food is another popular choice. Dogs also love them. They love the taste, and it generally comes in a variety of flavors. Canned food is often great mixed with dry kibble. If your labradoodle has lost interest in food and on a dry food diet, then you can add a small amount of canned food.
Canned food tends to be more expensive than dried food. Many owners do not like the mess that it makes. If you store a part-opened tin in the fridge, then it can have an overpowering smell when you open the fridge door.
Semi-Moist Dog Food for Labradoodles
These are the commercial dog foods shaped like pork chops, salamis, burgers, or other meaty foods. They are the least nutritional of all dog foods. They are full of sugars, artificial flavorings, and coloring. You may give your doodle one as an occasional treat, but they do not provide the nutrition that your labradoodle needs.
Freeze-Dried Dog Food for Labradoodles
The frozen food manufacturers often make this for dog owners who like the convenience of it. You can store them for six months to a year. It says 'freeze-dried' on the packet and is highly palatable, but it can be a bit costly.
Home-Cooked Food for Labradoodles
Some Labradoodle owners want the ability to be in complete control of their dog's diet and know exactly what their dog is eating. They do it to make sure that their pets are getting the right nutrition they need. Feeding your doodle a home-cooked diet can be time consuming and expensive. The tricky part is sticking to it once you have started with the best intentions.
Raw food for Labradoodles
If your doodle is not doing well on commercially prepared dog food then you might need to consider a raw diet. There is evidence that they are becoming increasingly popular among the Labradoodle owners. Raw food diets emulate the way dogs ate before the existence of commercial dog foods. After all, dry, canned, or other styles of cooked food for dogs were mainly created as a means of convenience.
However, raw diets are not without controversy. Supporters of the raw food diet argue that a carefully planned raw diet gives the dog numerous health benefits, including a healthier coat, more energy, cleaner teeth, and get rid of bad breath and doggy odor. But the critics say that the risks of nutritional imbalance, intestinal problems, and food-borne illness caused by handling and feeding raw meat outweigh any benefits. Scientifically, the jury is still out.
How Much Food Should I Feed my Labradoodle? 
This is one of the most frequent questions that all the Labradoodle owners ask. But there is no easy answer. The correct amount of food for your labradoodle depends on several factors such as:
Breed
Gender
Age
Energy Levels
Amount of Daily exercise
Health
Environment
Quality of the food
Some breeds have a higher metabolic rate than others. Labradoodles' activity level is moderate. But this is misleading as energy levels can tremendously vary from individual dog to dog.
Generally, smaller dogs have faster metabolisms, so they require a higher amount of food per pound of body weight. Female dogs are slightly more prone to putting on weight than male dogs. Growing puppies and young dogs need more food than senior dogs with a slower lifestyle.
Every dog is different. You can have two Labradoodles, and one may be very energetic while the other has a more calm temperament. The active dog will burn off more calories. Maintaining a healthy body weight for dogs as well as humans is all about balancing what you take in with what you burn off.
If your Labradoodle exercises three times a day and allowed to run and play off the lead with other dogs, then he will need more calories than a labradoodle, which gets one walk a day on the leash.
Just like us, if a dog is kept in a cold environment, then it will need more calories to stay warm than a dog in a warm climate. They burn extra calories in keeping themselves warm.
Because there are so many factors involved, there is no simple answer to how much to feed your labradoodle. However, below, we have listed a broad guideline of the average amount of calories a labradoodle with medium energy and activity levels will need every day.
Labradoodle feeding chart
Labradoodle Puppies (2-6 Months)
Size
Weight
(kg)
2 mths
(grams)
3 mths
(grams)
4 mths
(grams)
5 mths
(grams)
6 mths
(grams)
Toy
2
50
60
60
60
60
Small
5
95
115
120
115
115
Medium
10
155
190
195
190
190
Med/Large
20
240
305
325
320
315
Large
30
300
400
435
435
430
Large/Giant
40
345
480
530
540
530
50
390
550
615
630
630
Giant
60
430
610
690
720
720
70
460
675
765
800
810
Adult Labradoodles (6+ Months)
Size
Body Weight
(kg)
Daily Serving
(grams)
Toy
2 – 5
55 – 115
Small
5 – 10
115 – 190
Medium
10 – 20
190 – 320
Med/Large
20 – 30
320 – 430
Large
30 – 40
430 – 520
Large/Giant
40 – 50
520 – 620
Giant
50 – 60
620 – 710
60 – 70
710 – 790
70 – 80
790 – 950
How to Read the Dog Food Labels
It's not so easy to understand some dog food manufacturers' labels. I am sure even a NASA scientist will have a hard time understanding them. Here are some things that you should look out for on the Manufacturers' labels:
Manufacturers list the ingredients by weight, and the top one should always be the main content, e.g. chicken or lamb. Don't pick the one where grain is on the top. It is a poor-quality feed, and some Labradoodles can develop grain intolerance or allergies.
High up on the list, there should be meat or poultry by-products. These are the clean parts of slaughtered animals that include organs, blood, and bone but not hair, horns, teeth, or hooves.
Guaranteed analysis tells you the percentages of crude protein, fat, fiber, and moisture that the food contains. Keep in mind that wet and dry dog foods use different standards. The guaranteed analysis is a start in understanding the food quality but don't rely on it too much.
Chicken meals have more protein than fresh chicken, which is 80% water. The same goes for beef, fish, and lamb. So, if any of these meals are number one on the ingredient list, then the food should contain enough protein for your labradoodle.
A certain amount of flavoring can make food more appealing to your labradoodle. Choose food with a specific flavor like 'beef flavor' rather than a general 'meat flavor,' where the origins are not clear.
Find a food that fits your Labradoodle's age and size.
If your Labradoodle has a food allergy or intolerance to wheat, check whether the food is gluten-free. All wheat contains gluten.
Dog food labeled 'supplemental' isn't complete and balanced. Don't feed them to your labradoodle unless you have a specific, vet-approved need for it. It is not something you want to feed your dog for an extended period of time.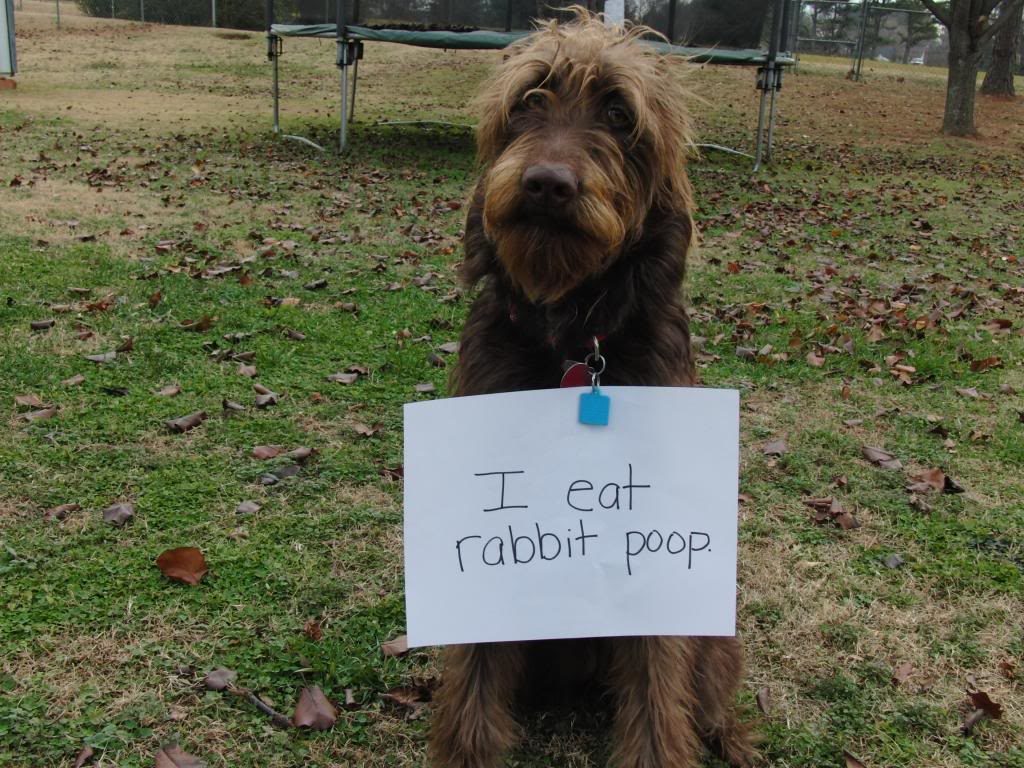 Tips for feeding your Labradoodle
Some Labradoodles have sensitive skin or allergies. A cheap dog food often bulked up with grains can make this worse. If this is the case, then you need to choose a high-quality food for your labradoodle. High-quality food is expensive, but you will probably save more money in vet bills in the long run, and you will have a happy dog.
Don't pick a food where meat or poultry content is NOT the first item listed on the bag. Foods with lots of cheap cereals or sugar are not the best choice for Labradoodles, particularly the sensitive ones.
The frequency of feeds should be based on size. A small dog like a Miniature Labradoodle has a fast metabolism and burns off his food calories quicker than a standard labradoodle. Generally, adult miniature and medium Labradoodles should be fed twice a day. You should only feed a standard Labradoodle once a day, although many standard Labradoodle owners prefer to give two smaller feeds a day. The Puppies of all sizes need to be fed more often.
Take away the food between meals. Your labradoodle may become a fussy eater if you leave his food down all day.
Establish a feeding regime and stick to it — Labradoodles like routine. If you are feeding twice a day, then feed once in the morning and again at dinner time. Stick to the same times of day. Do not give the last feed too late, or your dog's body will not have the chance to process or burn off the food before he goes to sleep. He will also need a walk or letting out in the garden after his second feed to allow him to go to the toilet. 
Do not feed too many tidbits and treats between meals. This is unhealthy for your doodle. It affects his regular diet and can lead to obesity. Stick to regular mealtimes. Try to avoid feeding your dog from the table or your plate. It encourages attention-seeking behavior such as begging, barking, and drooling.
Never feed the following items to your dog: Grapes, raisins, chocolate, onions, macadamia nuts, any fruits with seeds, tomatoes, avocados, rhubarb, tea, coffee, or alcohol. All of them are poisonous for dogs.
If you switch to a new diet, then do the transition over a week or so. Unlike humans, dogs' digestive systems cannot handle changes in diet. Begin by gradually mixing some of the new food with the old and increase the proportion so that after seven to eight days, all the food is the new one.
Check your dog's weight regularly. Obesity in Labradoodles can lead to some severe health issues such as diabetes.
And finally, always make sure that your Labradoodle has access to clean and fresh water. Change the water regularly.